The new playground is ready for use. There are many new options for the younger aged children with this playground. Come take a look!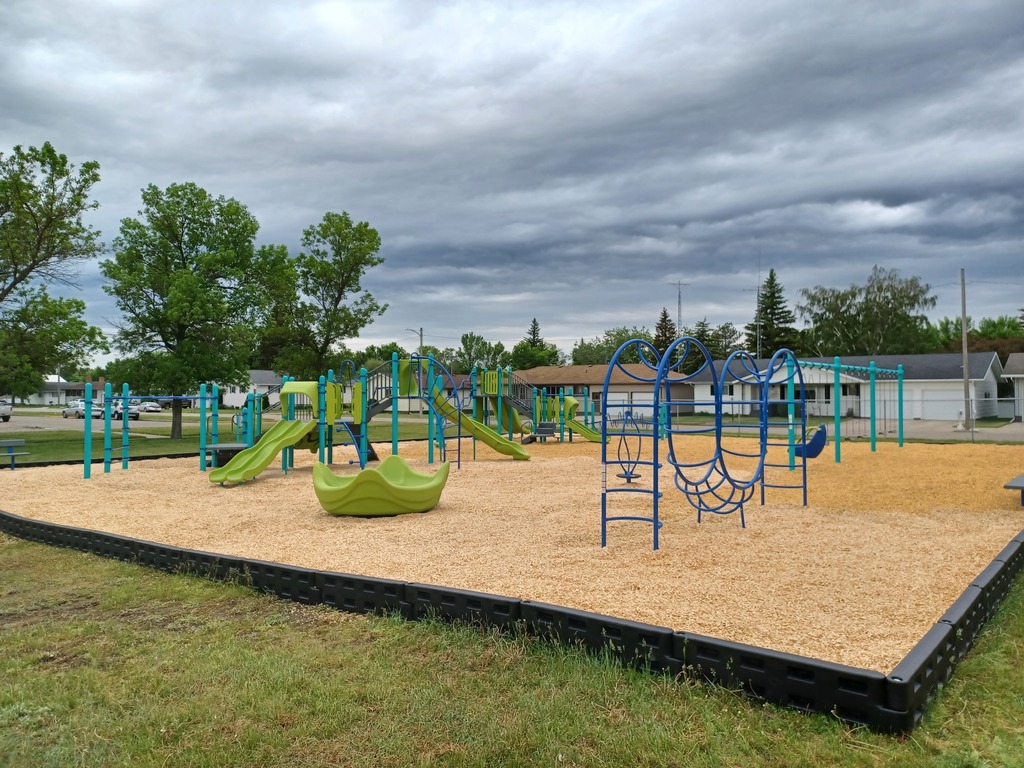 South Border is proud to announce that 3 of our graduated seniors (Jackson Meidinger, Seth Wolf, and Ashton Peterson) will be representing South Border Football one last time in the Shrine Bowl All Star Game this Saturday at Mayville State University. 9-man game time is scheduled for 7pm. There is also an 11-man game before scheduled for 4pm.  There will be a bus going to Mayville for any current Mustang Player that wishes to attend the game. Players please reach out to Coach Mellmer or Coach Brandner to let them know if you will be attending. The bus will leave at 2:30pm on Saturday, and will return home after the game.  Below is the link to purchase game tickets. They are also available at the door.  2022 North Dakota Shrine Bowl (whollyticket.com)
WPS has projector/prometheon board sets available for giveaway. WPS also has computer tower and monitors for sale at $50 a piece. Contact Keith Sayler if interested in any of these items.

Tomorrows game will now be played in Jamestown at Jack Brown Stadium at 10 am, the field in Tolna was too wet. Thank you all for your understanding during these scheduling difficulties.

Todays baseball game has been cancelled due to weather. It has been rescheduled for tomorrow Saturday May 21st at 10 am in Tolna.

The baseball game was pushed back to 4 pm today in Tolna due to the field conditions.

South Border is looking for the following coaching positions. These will be for the 2022-23 school year. If interested contact either Jason Schmidt in Ashley (701-288-3456) or Shawn Kuntz in Wishek (701-527-7968). Elementary Boys Basketball (newly combined) Elementary Football JH Boys Basketball Assistant Football Assistant Girls Golf C Squad Volleyball Coach

The baseball game Friday will now be play at 12 in Tolna. The time may change again due to weather. I will post if there are anymore changes to the schedule or time. Thanks!

Oh no the monsters are loose in the school. HS Child Dev class recreated monsters for Preschool.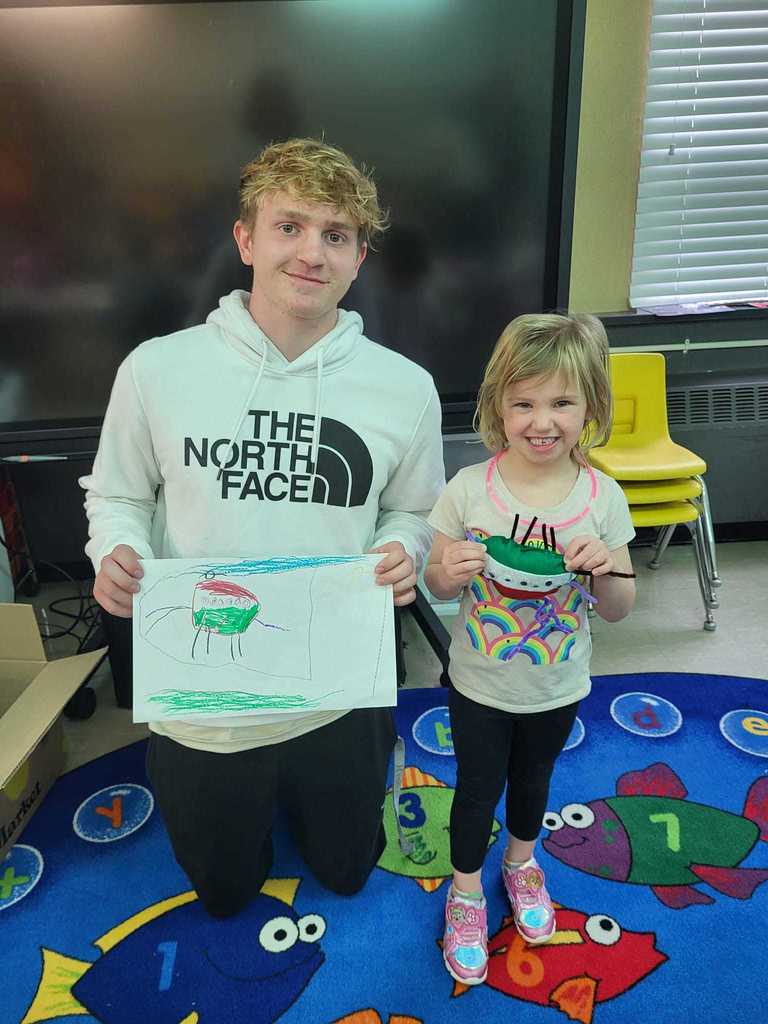 Thank you Mrs. Popowski for your years of service to Wishek Public School and the South Central Special Education Unit.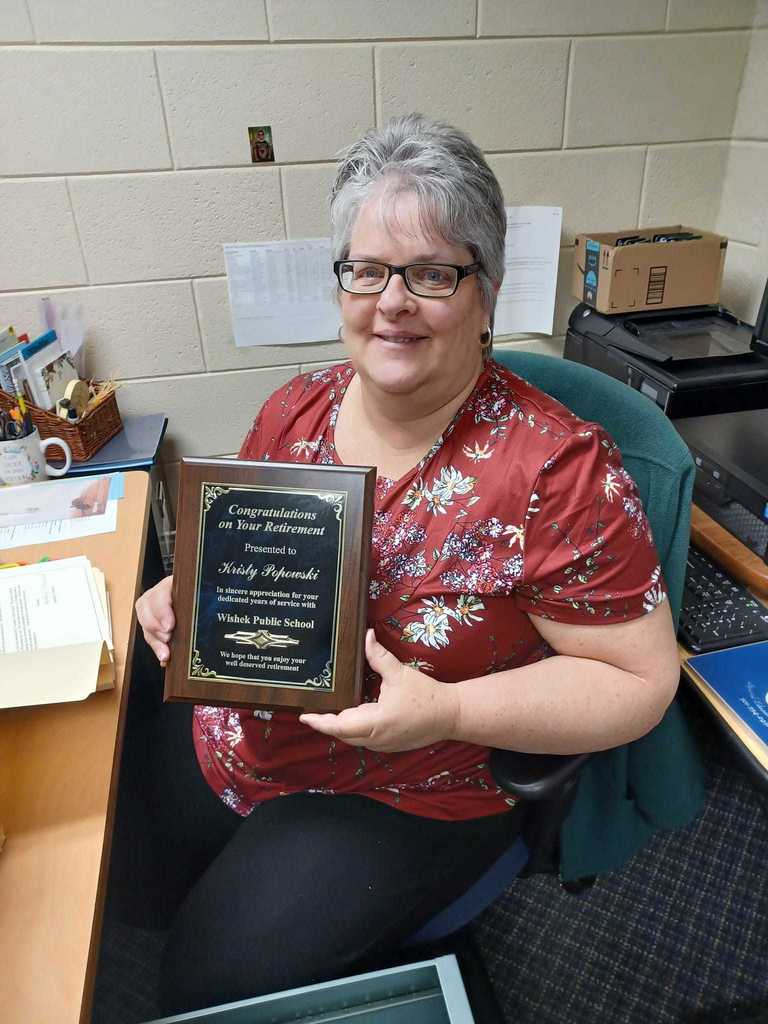 Attention!!! We have recently updated our website and now have a school app available!!! Download the app and stay up to date on all the exciting news here at Wishek Public School!!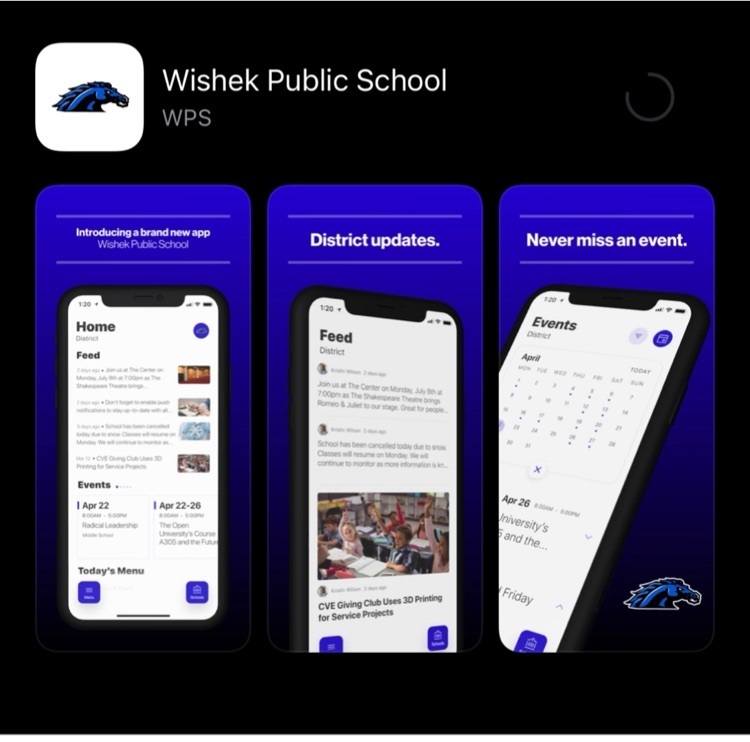 High School Track will be at Shiloh today, start time is 4 PM.

The baseball game today against Medina has been cancelled we will look at trying to reschedule. Baseball practice will be in Wishek tonight.
Baseball Game Friday in Ashley on 4/29/22 has been cancelled

No school today!

Just a reminder Good Friday is a holiday (no school). We will be in session on Monday as that was a designated storm makeup day. I will have details shortly on how we are planning on making up these past few days.

Baseball vs Carrington has been rescheduled for April 9th @1 in Wishek.